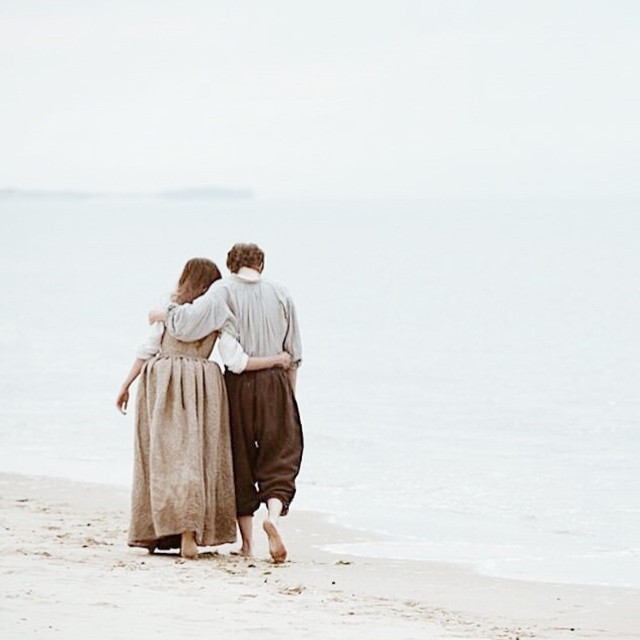 Studying history reveals us all as precious parts of an incredible story... human history is remarkable. The way we try, strive and fail again and again. I just love the earnest efforts we make generation after generation to know our selves, our place in the world and our relationship to this supra transcendent principle we call God. We are so small against the horizon so large against the stars!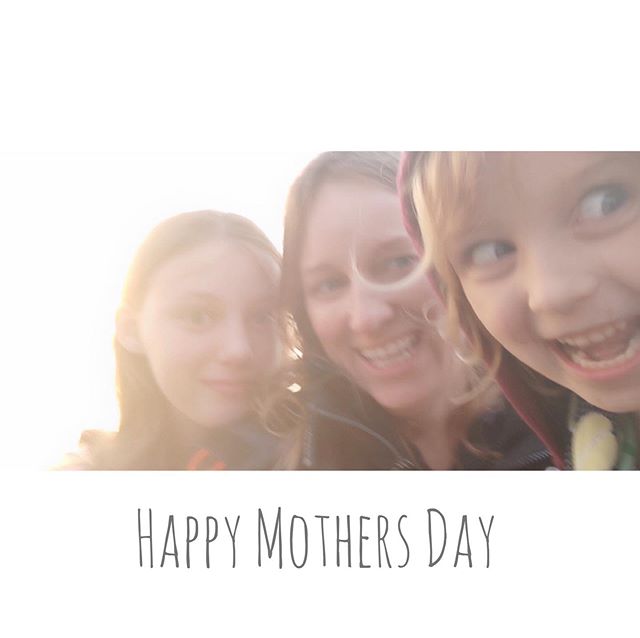 I wish you joyful nurturing, working and serving today to all whom care for others! ⠀⠀⠀⠀⠀⠀⠀⠀⠀ Honestly, I have spent years resenting the hours spent cleaning, cooking, driving and listening but God has given me a new heart because the last few weeks I have loved caring for others in a whole new way. It feels like I'm seated on a rock and my soul has no interest in me... instead it's looking outward into my community with keen eyes, looking for where people need support, it's a deep sense of purpose and meaning and it's supernatural in origin because I was never so nice 😬. Kindness is love with its work boots on, and I'm willing to argue that acts of service are the most tangible evidence of God's love on Earth. I'm so grateful to be surrounded with so much wonderful work to do ✨🕊🙏 ⠀⠀⠀⠀⠀⠀⠀⠀⠀ #gratitude #newheart #heart #loving #service #kindness #mothering #mothers #carers #godismyrock #god #bornagain #christian #godisgood #healing #healed #exnewager #newage #jesus #jesuschrist
Ok, so I stopped the practices and experienced dramatic mood swings, super human rages and desires it felt like psychosis. So I returned and it felt deeper than ever! _ _ Inexplicably, I had the same dream three times in a row, and something snapped. I stopped, determined to get through the withdrawals, write a report to help me decide, with informed consent, whether to return. - - Immediately things got crazy. Night terrors, my house felt full of non physical entities, visions of being hung, murdered, low mood, no energy, no motivation, no hope, hearing voices, negative thoughts, insomnia, nightmares where demons taunted me with the power they held over me. - - I studied spirituality, psychology, hypnosis, cultic studies, trance states and euphoria, group dynamics, neuroscience in connection to prayer and meditation and decision making. - - It was clear that we had all been subjected to undue influence through the use of hypnosis, and also shattering our critical thinking through endless regressions and consciousness shifts. As soft as butter we could be reshaped, given a new epistemology. - - But nothing could explain the palpable energy we called "the love", and nothing scientific could explain why I was being attacked. At the time I wanted to reject everything about God and become a hard headed rationalist… but I think I was just too deep into the occult to get out without supernatural assistance. I tried Buddhism, I tried New Age, but the ONLY thing that worked, the ONLY thing that stopped ALL of the symptoms I described above, was recognising them as demonic oppression and saying, "Jesus Christ is my Lord and Saviour and in the name of Christ I command you to leave" … and now peace reigns... ⠀⠀⠀⠀⠀⠀⠀⠀⠀ Thank you for sharing my testimony.
Ok so truth time... for the past six years I was heavily committed to New Age practices taught by a Guru who I believed held the only true teachings. - - Through relaxation, channeling, regressions, conscious shifting, and hours of listening to recorded prayers we all became highly dependent on a remarkable altered state called "the love". - I was taught that surrendering my free will and personality was the last hurdle to liberation; dissolving into "Source" and finally becoming Source's instrument meant I was chosen to save the world. - - - I felt that I had come home and finally was in relationship with God. The altered state and the energy was so tangible, soft, reciprocal, gentle and blissful. It was like what Rumi wrote about... - - - BUT I was imprisoned. Enthralled and addicted to a temporarily fulfilling energetic form of heroin that was tied into to my pineal and pituitary glands. All pleasure, enjoyment and good feelings became the property of the practices. Enslaved in decorative golden chains, that I paid for, through hours of practices a day and purchasing an endless array of Guru blessed products, retreats and Treatments. Instead of being set free, I was bound. - - - It's incredible to me now- but I write to hopefully help others to not be as ignorant and naive as me. - - #religion #newage #reiki #guru #energy #energyhealing #meditation #hypnosis #alteredstate #trance #selfdevelopment #awaken #exnewager #ignorance #naive #falseteacher #falselight #falsereligion #cult #cultic #undueinfluence #bible #readyourbible #stevenbancarz #occult #occultpractices #rumi #hafiz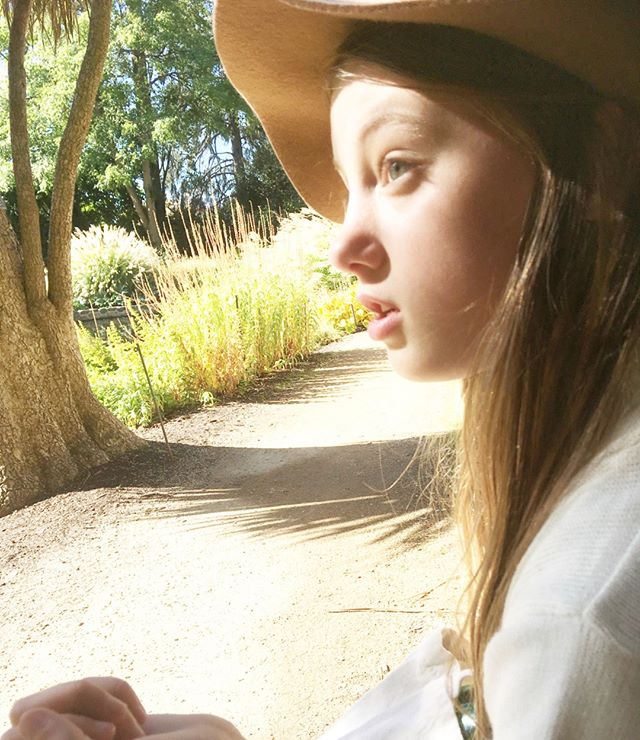 One of the things that struck me with a literary analysis of the Bible is how when looking at the book as an entire work; every single character, every single person in the Bible fails as a hero in some way... two strong examples of heroes who show their human weaknesses are King David and Samson ... And that there is only one character who never falls to temptation, is always perfect, and is a leader unlike any other and that is Christ Jesus. And this is extraordinary because he is so good, so noble, that he offers himself up to bear the unbearable weight of our sin. Accepting his mission he rushes towards a painful and unjust death. Jordan Peterson talks about how this story, of rushing towards death, of picking up your cross, is a story of supernatural faith, strength and resilience and that for our kids and ourselves, we can only rise to the benchmark our stories set for us ... and that you can search out myths, legends and historic figures and none compare to the gospel of Jesus. I've wracked my store of historical figures... and self proclaimed Guru's and supposedly enlightened teachers and haven't found one yet to compare. Have you?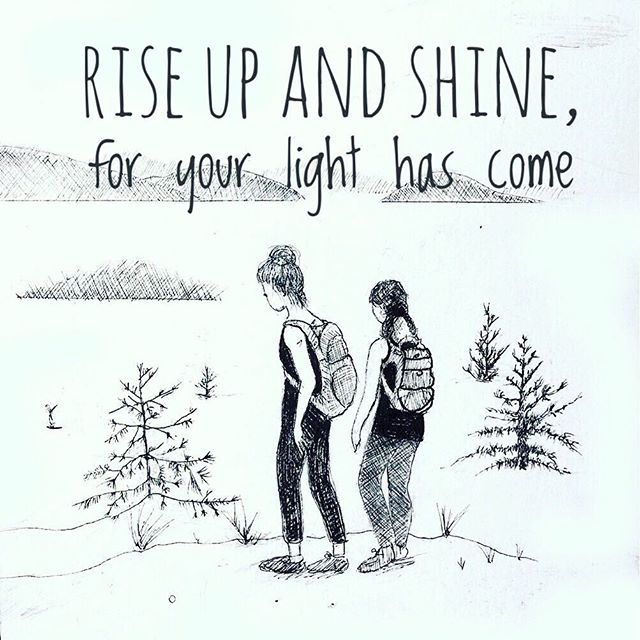 the New Atheists quote the harshness of the OT Law as a reason to throw out the whole book, and I was persuaded, it's a strong point! I studied Northrop Fry's argument, carried through by Jordan Peterson, that the Bible is to be interpreted as a literary whole and read as a single story. Ok, let's try that out. I've spent weeks listening to Dr Bill Creasy - 8 hours of lectures per book of the Bible with an historic and literary interpretation. ⠀⠀⠀⠀⠀⠀⠀⠀⠀ As a lawyer, and human rights activist, I am particularly interested in the Law and how it's reframed in the NT. I would be dead under the Law, if Jewish, and living in BC times plain and simple me = stoned 10 x over. ⠀⠀⠀⠀⠀⠀⠀⠀⠀ However, things really shift in the NT. Jesus takes action contrary to the Law, and prevents the Law being upheld against a woman convicted of adultery. He preaches mercy forgiveness and repentance and rebirth. ⠀⠀⠀⠀⠀⠀⠀⠀⠀ Apostle Paul takes great pains in Romans, to explain that the purpose of the Law is not salvation but rather to show that we actually require salvation. ⠀⠀⠀⠀⠀⠀⠀⠀⠀ The Biblical Jesus is the sinners Savior, the King of the miserable, the poor and the oppressed. He came to heal the sick and to welcome sinners, through resurrection to God's table. Necessitated because the Biblical God, is a God of justice who cannot be reconciled to that which is not holy. ⠀⠀⠀⠀⠀⠀⠀⠀⠀ For those of us in contemporary post modern late capitalist society the BIG impediment to Christ is the Christian rejection of homosexuality ... BUT after all my Bible study to date my conclusion, as a lawyer, is that the NT says that a person's sexuality is a matter between them and God ONLY and no external commentator can presume to understand, judge or condemn because that is to commit the sin of judgment. So a homosexual relationship is no impediment to salvation through Christ. And it has to be this way because everyone is invited. None of us are excluded from the Biblical invitation to God's table.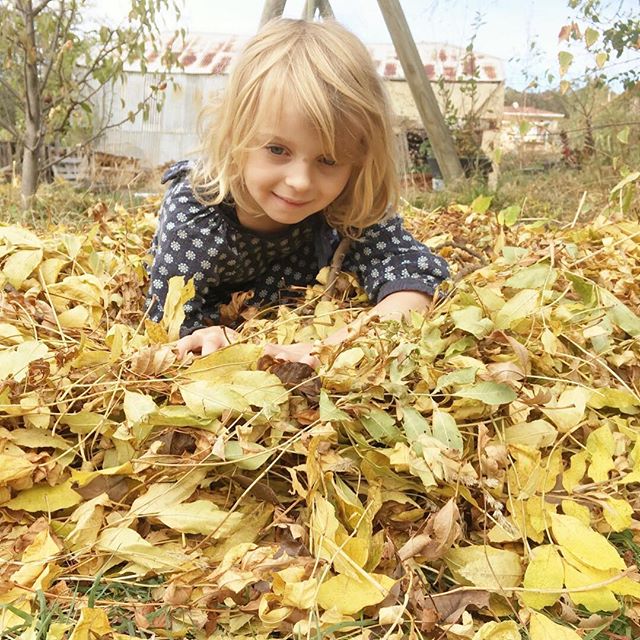 It's Autumn, all golden hues, pink skies, storms and Sun. Poppy made a nest and I've been reflecting on how being a parent is such an honour and a responsibility beyond a single generation . For years I been trying to decide philosophically, just how to raise my daughters. How to raise them when we as a culture have severed the past... rejected the norms of our great great grandparents and float on a sea of post modernism no land in sight. I pray that they understand how precious they are, how treasured by God, and how the postmodern secular mores I followed did me no favours... showed me no kindness, perhaps it's time to reboot - rethink foundations. Some of us are born seekers and I've quested... holy grail style for God my whole life, predominantly Eastern philosophy, meditation, the occult, the New Age... and on a non physical level it resulted in my complete enslavement. On a practical level, it promoted horrific narcissism. When I asked my friend how she knew... how she knew that the energy we had received for years was not God's love. She told me clear as day, "the Bible says God's Grace makes us Grounded"... ⠀⠀⠀⠀⠀⠀⠀⠀⠀ That challenged me to the core , "Claire, you've looked everywhere and read every spiritual text and followed a Gurus who had no credentials other than self proclaimed "enlightenment " and energetic powers... and Maria figures out the key issue through reading a 2000+ year old sacred text. I'm rethinking foundations.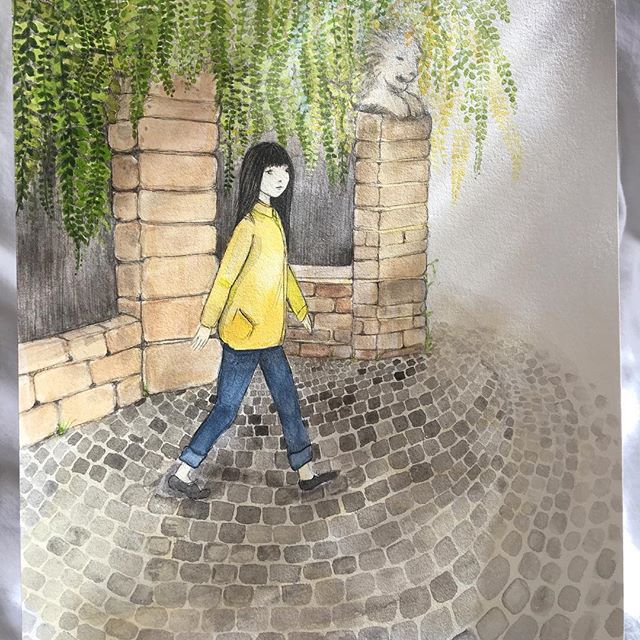 Two new original paintings for sale! The first is Sonder, a young woman with long dark hair walks past St David's Park, it is Autumn and she wears a yellow coat, sonder is a word that explains the poignant moment we realise that everyone has a life as vivid, complex and real as our own. This painting is A4 size in pen and water colour and is $330. The second painting is a young woman leaves a castle, striding out in winter clothes to hunt with a bow and arrow, the painting is called "the hunter" she is responsible, grounded and aware. She works to feed her tribe and is accompanied by a herd of reindeer dressed in festive clothes, they symbolise her tribe and the joy she feels in caring for her community. The painting is A4 in watercolour and pen and is $330, and both will be available through my website tonight. THANK YOU ✨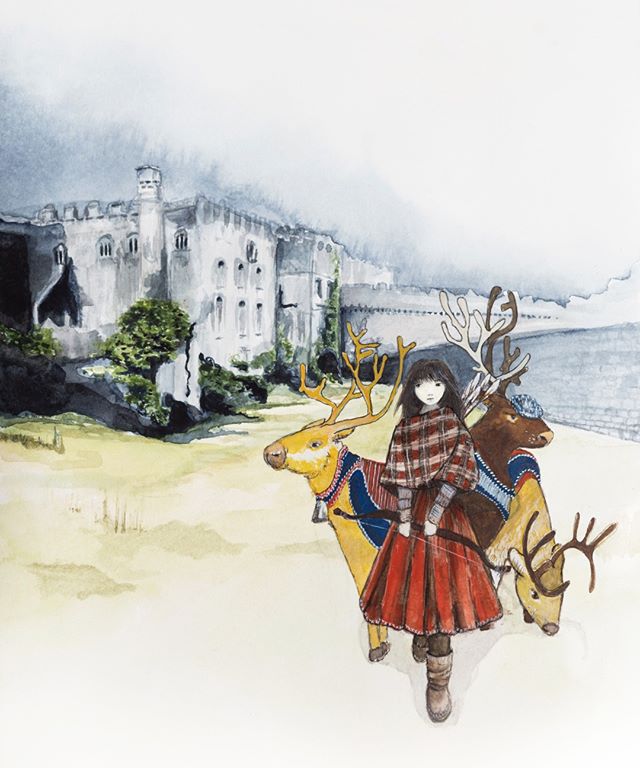 It amazes me, how you get up each morning and strap on your leather boots and head out into the snow. Regardless of the weather you know your place, and understand your responsibilities and without question you go to hunt. I love how you hunt because you don't allow your inner world eclipse the importance of the outer-world. No detail escapes you. You have trained yourself, tamed your mind in such a way you are aware of the sound your boot makes on the snow, the direction of the wind, the smell on the air. All your senses are active and present, and awake. This includes the feelings in your heart and body. Somehow through the processes of evolution you have developed the most incredibly complex operational system, an ability to navigate, that allows you to be at one with everything, but also be separate, an individual consciousness immersed in the experience of this ever unfolding moment. You amaze me.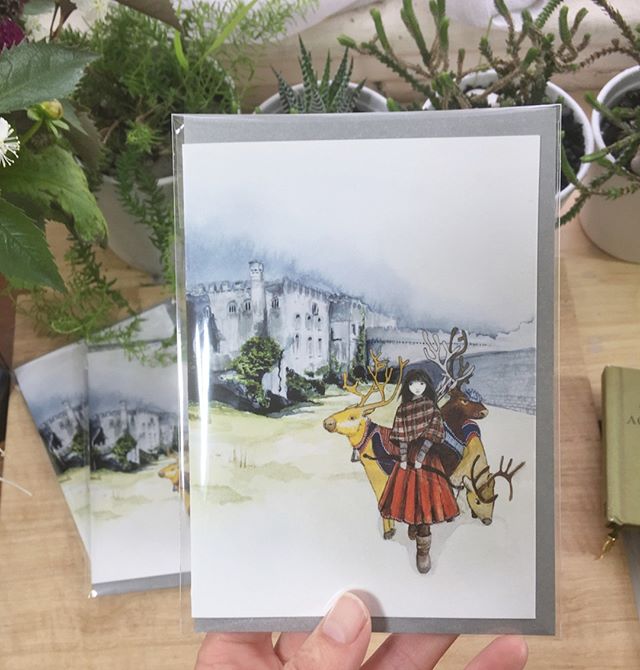 New painting, new cards ... often in life I feel like I'm not achieving anything. This is one of those moments of hard evidence that things are being done, changed and completed. Thank you for witnessing this brief moment in time 😂. Not sure how to celebrate... my dearest wish is to learn to sail and then maybe when I'm all salty to complete more ocean based / fisherfolk paintings. Does anyone have any suggestions? Can any of you sail? Does anyone need crew?
studiokindred@gmail.com
0474 190 170
Saturdays at Salamanca Market
Peppercorn Gallery, Richmond
Tasmania, Australia
Stockists: Red parka in Hobart; Port Arthur lavender farm; Cocoon Designs in penguin, the royal Botanical gardens in Hobart, peppercorn gallery in Richmond; makers MIlkbar in Launceston, Rhubarb for Gifts in Launceston;